Treatment for Dog Seizures
Veterinary Seizure Treatment
Get the Customized Care Your Animals' Need
At SaveWay, we know that caring for different types of animals can present unique medical challenges. We understand that treatment requires specialized care, not a one-size-fits-all plan.  
By choosing one of our custom treatment and administration options, you don't have to struggle to give your animals their necessary medications anymore. With SaveWay, you can get medical solutions that are suited to each animal's specific needs, right down to your preferred form of administration.
As your compounding pharmacy partner, you can expect: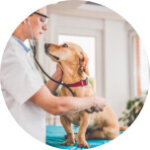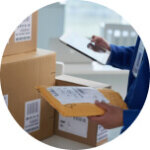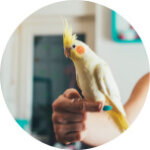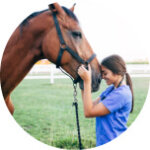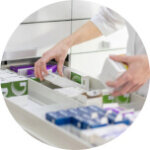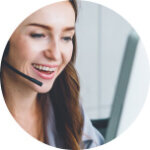 Most Common Causes of Seizures
Seizures in animals have two major causes — extracranial and intracranial:
Extracranial

Extracranial causes of seizures originate in parts of the body outside the brain. However, they can still affect the brain and cause seizure activity.
The most common causes include:
Hypoglycemia

•

Hypocalcemia

•

Hyperthermia

•

Hypothyroidism

•

Liver disease

•

Ingested poisons, i.e., caffeine, chocolate, etc.

•
---
Intracranial

Intracranial causes of seizures are diseases that cause either structural or functional changes inside the animal's brain.
The most common causes include:
Epilepsy

•

Trauma to the brain

•

Tumors

•

Nutritional imbalances

•

Autoimmune disease

•

Infectious diseases

•
---
Treatment Made Easy With SaveWay
Caring for an animal with seizures can be overwhelming and scary, but the good news is that there are many treatments available to help control and suppress them. 
With SaveWay, you have options. Our seizure medications are available in many forms — liquids, mini-tablets, treats, transdermal gels and more. Say hello to smoother medication administration and goodbye to stressful and failed attempts to medicate pets.

Explore our veterinary seizure treatments and their various administration options now:
Seizure Treatments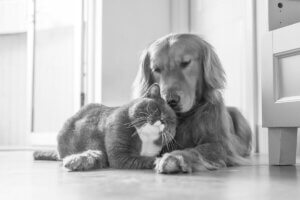 Levetiracetam
This drug treats involuntary muscle movements (seizures) that are caused by epilepsy. While this medicine cannot cure epilepsy, it will help to control seizures when used regularly.
Administration Options
Liquid

•

Capsules

•

Tablets

•

Treats

•
---
Phenobarbital
This drug inhibits seizures by controlling the abnormal electrical activity in the brain that occurs during a seizure.
Administration Options
Liquid

•

Capsules

•

Mini-Tablets

•

Tablets

•

Treats

•

Transdermal Gel

•

Suppositories

•

Topicals

•

Injectables

•
---
Diazepam
This drug suppresses seizure activity by affecting a substance in the brain called GABA (gamma-aminobutyric acid).
Administration Options
Liquid

•

Capsules

•

Transdermal Gel

•

Suppositories

•

Injectables

•
---
Seizure Treatments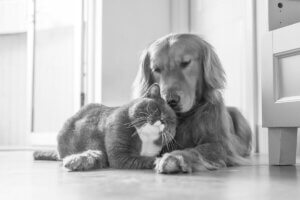 Potassium Bromide
This drug works by competing with chloride ions for access to brain tissues. As potassium bromide levels in the brain rise and chloride levels drop, electrical activity in the central nervous system is inhibited. This makes the initiation of a seizure more difficult.
Administration Options
---
Zonisamide
This medication is used in combination with other medications to treat certain types of seizures by decreasing abnormal electrical activity in the brain.
Administration Options
Liquid

•

Capsules

•

Mini-Tablets

•

Treats

•

Transdermal Gel

•
---
Frequently Asked Questions
What is compounding and why is it beneficial over medication that's commercially available?

Commercially available medications are often limited in the dosages, flavors and forms offered. That can be a problem for animals that get anxious when having to get an injection, that gag or vomit up pills or that lick up their topical medication in seconds.

That's why caretakers need options. Veterinary compounding is the process of combining, mixing or altering ingredients to create a custom medication that's tailored to meet the needs of an individual animal. Whether an animal requires a specific dosage, form (oral, topical, injectable, etc.) or ingredient that isn't commercially available, compounding is a way to help ensure treatment can be administered easily and effectively every time.

What animals do you serve?

Our animal patient population includes:

Aquarium animals
Birds
Cats
Dogs
Exotics
Ferrets
Guinea pigs
Horses
Rabbits
Rodents
Snakes
Zoo animals

As a veterinarian, how can SaveWay help my practice better serve our patients' pets?

When you work with SaveWay, you're able to offer your patients customized options for administering medications that they often can't easily get elsewhere. Whether they prefer pills, liquid or something different, we've got you covered.

How many different dosage forms does SaveWay offer and what are they?

We offer 11 dosage forms, they include:

Liquids
Capsules
Mini tablets
Tablets
Treats
Transdermal gels
Suppositories
Topicals
Injectables
Ophthalmics
Otic Solutions

Can SaveWay ship directly to a pet owner's home?

Yes! We ship within 24 – 48 hours from the time a prescription is received. Plus, we offer auto-refills, so pet owners never have to worry about running out of their pets' medication.

Why should I work with SaveWay over other pharmacies?

Veterinary compounding gives you the necessary tools to provide pets with what they need for better long-term health. SaveWay is the only 503A compounding pharmacy in Delaware that prepares compounded sterile preparations, and we are licensed in multiple states. We consistently go the extra mile to maintain our Sterile Certification and our high standards have helped us be able to provide unique care for many types of animals for the past 20+ years and counting.

How can I get started with SaveWay?

If you're a veterinary practice, you can get started with SaveWay Compounding Pharmacy by contacting us for more information.

If you're a pet owner, you or your veterinarian can request a consultation and we'll work with you both to identify which compounded medication might be right for your animal.
Testimonials
Contact Us
When you need highly customized veterinary seizure medications, let SaveWay be your go-to resource. Get started by contacting us today.
"*" indicates required fields