Custom Treatments for Endocrine Disorders in Animals
Veterinary Endocrine System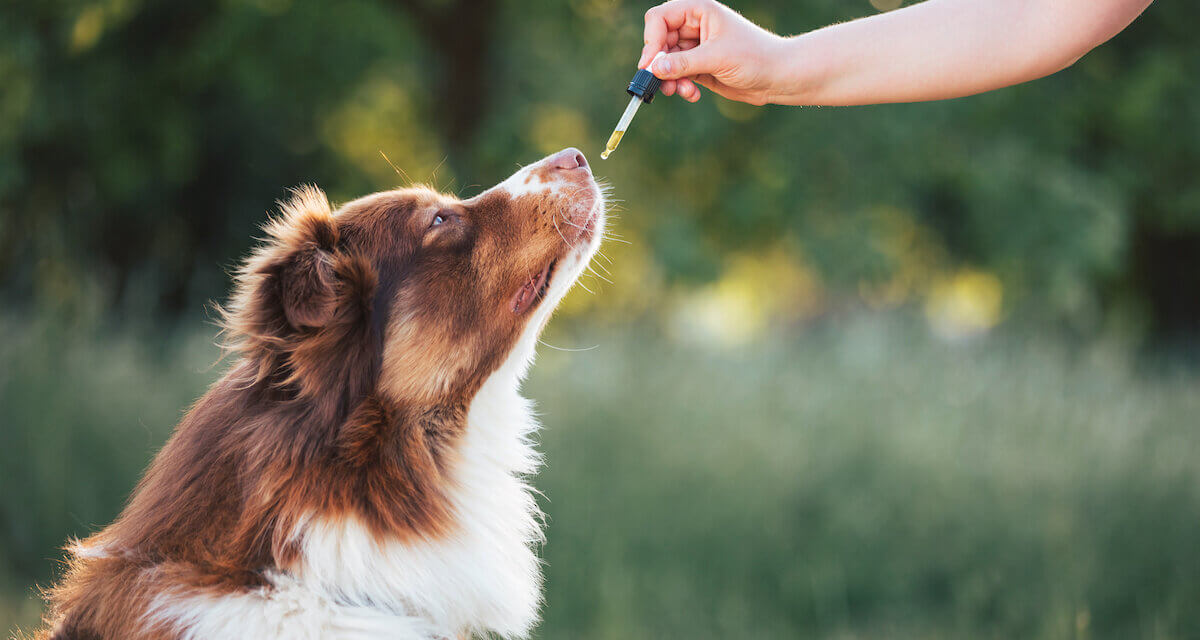 Giving Animals the Care They Deserve
Caring for an animal's specific medical needs can get complicated — especially when it comes to endocrine disorders. That's why our team at SaveWay ensures getting medications is a quick and simple process to offer the custom solutions needed for healthy animals and happy owners. We offer unique medication options to suit specific conditions, weights, flavor preferences and more.
With SaveWay, our goal is to make sure pets get the care they deserve. We offer: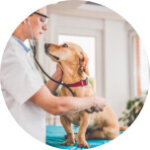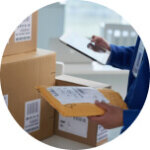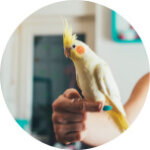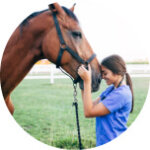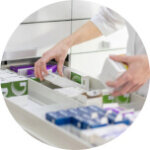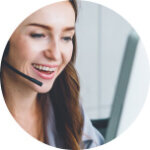 Most Common Veterinary Endocrine and Thyroid Conditions
Thyroid Issues in Canines

Hypothyroidism is the most common thyroid condition seen in canines, which is caused by the destruction of the thyroid gland. It's characterized by low thyroid levels leading to a decrease in their metabolism.
The most notable symptoms are:
Unexplained weight gain

•

Lethargy

•

Excessive shedding, thinning fur or delayed fur regrowth

•
---
Thyroid Issues in Felines

Treats hyperthyroidism by blocking the thyroid gland from overproducing an excess amount of hormones.
The most notable symptoms are:
Weight loss, despite an increase in appetite

•

Hyperactivity

•

Increased shedding

•

Increased thirst and urination

•

Vomiting

•

Diarrhea

•
---
Endocrine Diseases

The most common endocrine diseases seen in animals are Cushing's disease and Addison's disease.
Cushing's disease is caused when the adrenal glands overproduce cortisol — a stress hormone, which makes pets susceptible to more serious medical disorders.
Addison's disease is caused when the adrenal glands don't produce adequate levels of corticosteroid hormones — aldosterone and cortisol.
---
Irregular Hormone Cycles

Estreous (heat) cycling is characterized by when the animal becomes sexually receptive. An abnormal cycle is when animals experience delayed, irregular, or absent cycles — indicative of a hormonal imbalance.
These hormonal imbalances could be caused by different factors like environmental stressors, genetic disorders or more serious medical conditions.
---
Treatment Made Easy With SaveWay
If diagnosed early, these endocrine conditions can be treated and managed with the proper care and medication. With SaveWay, your options range from liquids and mini tablets to treats, transdermal gel and more. These options help animals and their owners have a smoother medication-administration experience.

Explore our veterinary medication forms available to help manage these endocrine diseases.
Thyroid Issues in Canines

Levothyroxine
Used to treat hypothyroidism. It replaces the thyroid hormone that the body is lacking.
Administration Options
Liquid

•

Capsules

•

Tablets

•

Treats

•
---
Thyroid Issues in Felines

Methimazole
Treats hyperthyroidism by blocking the thyroid gland from overproducing an excess amount of hormones.
Administration Options
Liquid

•

Capsules

•

Mini-Tablets

•

Tablets

•

Treats

•

Transdermal Gel

•
---
Cushing's Disease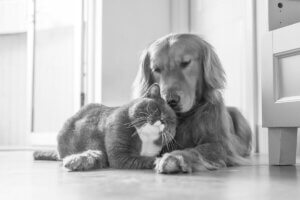 Trilostane
Manages the overproduction of cortisol by selectively blocking enzymes in the adrenal gland that produce cortisol.
Administration Options
Liquid

•

Capsules

•

Treats

•
---
Addison's Disease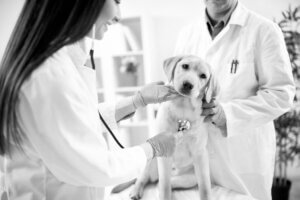 Fludrocortisone
Manages the effects of Addison's disease by acting as a supplement for the lack of aldosterone (a type of corticosteroid hormone). It regulates the amount of sodium loss during urination.
Administration Options
---
Irregular Hormone Cycles

Estriol
Used as an estrogen replacement. Treats urinary incontinence in female dogs caused by estrogen imbalances.
Administration Options
---
Frequently Asked Questions
What is veterinary compounding and why should I choose this option for my pet?

Veterinary compounding is the preparation of unique formulations of medications to fit different animals' specific needs and preferences for administration. Commercially available medications may not always offer the correct dosage, formulations, or flavor preferences to suit specific conditions or make administration easier. That's why we offer compounded medications to help make the process smooth for vets, pets and their owners alike.

What type of animals do you offer options for?

We offer compounding medications for a variety of different animals, such as:

Aquarium animals
Birds
Cats
Dogs
Exotics
Ferrets
Guinea pigs
Horses
Rabbits
Rodents
Snakes
Zoo animals

Why should I choose SaveWay and how do I get started?

SaveWay is a 503A compounding pharmacy that cares about animals, their owners and their vets. We strive to provide diverse and effective options for animals with varying medication needs. We consistently go the extra mile to maintain our Sterile Certification, and it's our high standards of excellence that have helped us be able to provide unique care for many types of animals for the past 20+ years. If you're interested in getting started with SaveWay, request a consultation today.

What are the different dosage forms SaveWay offers?

We offer 11 dosage forms, including:

Liquids
Capsules
Mini tablets
Tablets
Treats
Transdermal gels
Suppositories
Topicals
Injectables
Ophthalmics
Otic Solutions

I don't live in Delaware. Do you provide shipping to my location?

Most likely, yes! Once we receive and approve your prescription, we ship out medications in 24 – 48 hours. As we've expanded over the years, we've acquired licenses to ship to 40 states and counting.

As a veterinarian, how can SaveWay help better serve patients' pets?

When you work with SaveWay, you're able to offer your patients customized options for administering medications that they often can't easily get elsewhere. Whether they prefer pills, liquid or something different, we've got you covered.
Testimonials
Contact Us
Interested in learning more about custom medications to help animals get the treatment they need when and how they need it? Get started by contacting us today.
"*" indicates required fields