Common Causes and FAQs About Diarrhea in Dogs
Treating Dog Diarrhea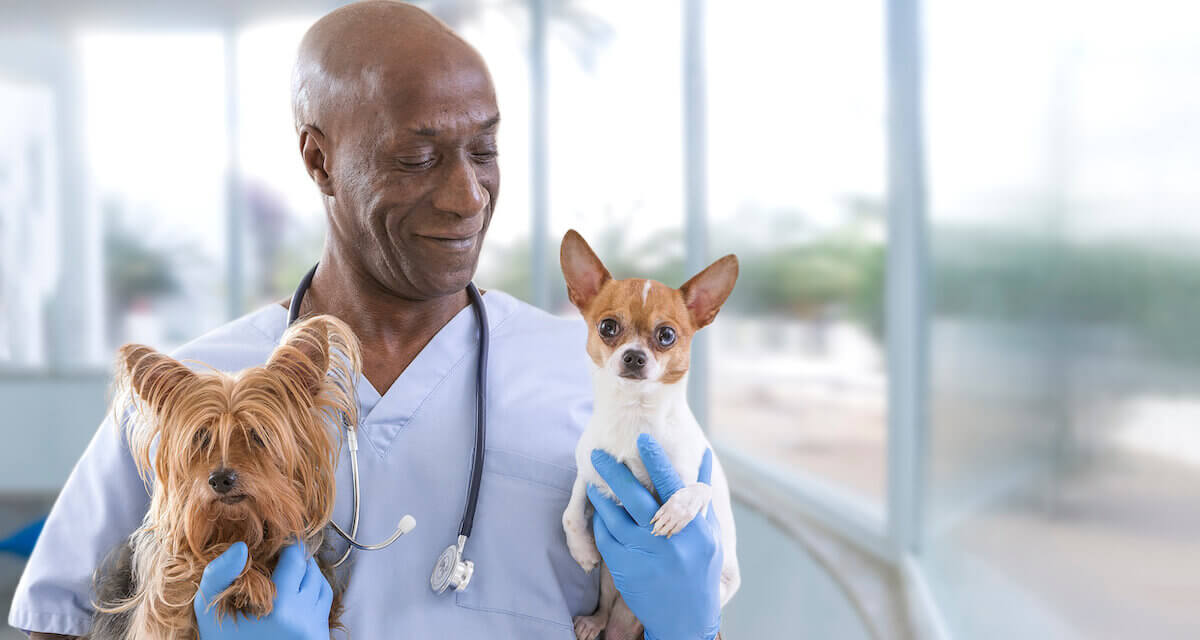 Customized Digestive Medicine for Your Pets
At SaveWay, we know how challenging caring for a pet with digestive issues can be. Diarrhea in dogs and cats can stem from a variety of issues, from diet to underlying health problems. We understand that each animal is different and often requires a custom solution to address their unique needs in order to find relief.
But getting personalized care for your pets doesn't have to be a hassle. We create customized treatment plans based on your pet's weight, medical condition, temperament and more to simplify the treatment process for both animals and their owners. With SaveWay, you're getting: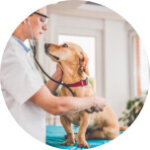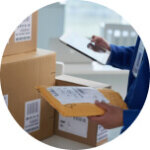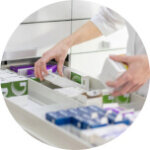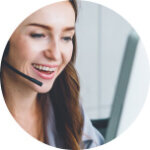 Most Common Veterinary Digestive Conditions
Some of the most common digestive conditions and symptoms we help treat are gallbladder/liver issues, nausea, vomiting, reflux, loss of appetite, irritable bowel syndrome (IBS), constipation and more.
Gallbladder/Liver

Congestive heart failure is the heart's inability to pump adequate blood to the body and pooling of blood in the organs.
Animals can have varying gallbladder and liver issues, including:
Cholecystitis (inflammation of the gallbladder)
Gallbladder mucocele (abnormal accumulation of bile that results in a bile-duct obstruction)
Gallstones (formation of stones in the gallbladder)
Gallbladder rupture (often caused by gallstone obstruction, inflammation of the gallbladder or blunt trauma).
---
Nausea/Vomiting/Reflux

Nausea, vomiting and reflux are common non-specific conditions that affect small animals.
Vomiting causes the stomach, abdominal muscles and diaphragm to contract, which often comes with a wide range of possible diagnoses.
Gastroesophageal reflux is the uncontrollable reverse flow of gastric or intestinal fluids into the esophagus.
---
Loss of Appetite

Loss of appetite usually implies a change in an animal's normal pattern of eating.
This is not a symptom of a specific illness but rather a general sign that something is wrong.
There could be many potential underlying causes, ranging from relatively minor to more serious conditions.
---
Irritable Bowel Syndrome (IBS)

IBS is a condition where the intestinal muscles don't function normally, causing diarrhea and constipation — the two most common symptoms.
Oftentimes, things like environmental stressors, anxiety or lack of proper diet can cause or exacerbate this in animals.
---
Constipation

Constipation is an abnormal accumulation of feces in the colon, resulting in difficult and less frequent bowel movements.
The most common and recognizable symptoms of constipation in animals include straining to defecate, scooting, swelling of the anus, vocalization while trying to defecate and less frequent bowel movements.
---
Other Digestive Disorder Causes

It's not uncommon for animals to suffer from various types of digestive disorders.
Several common causes can include bacteria, viruses, parasites, worms, sudden changes in diet and consuming human foods that are toxic to pets.
---
Treating Diarrhea in Dogs and Cats
Common Symptoms

Not sure if your dog or cat is experiencing diarrhea? Here are some telltale signs to look out for:
Loose or watery stool
More frequent bowel movements
Flatulence
Decreased appetite
Lack of energy
Signs of abdominal discomfort
It's also common for dehydration to accompany diarrhea, so it's essential to provide your pet easy access to water.
---
Common Causes

It is vital to identify the cause of your pet's diarrhea in order to treat it effectively. Some of the most common causes include:
Dietary changes
Food allergies or intolerances
Stress or anxiety
Medication side effects
There are also more serious factors that could cause your pet to experience diarrhea. Some of factors these can include are:
Parasites
Infection
Toxic ingestion and poisoning
Organ disease
Because of the wide array for possible causes, it's important to consult with a veterinarian to evaluate your pet's well-being.
---
Diagnosis

Severe or persistent diarrhea requires immediate veterinary attention to ensure your pet receives the appropriate treatment. Veterinary professionals have a number of methods for diagnosing the cause of diarrhea in dogs and cats, including:
---
Physical examination
Assesses the overall health of the animal, including checking for signs of dehydration, abdominal discomfort and palpating the abdomen to detect abnormalities or masses that could contribute to diarrhea in dogs and cats
---
Fecal analysis
Helps identify parasites, bacteria, viruses or other pathogens in the animal's stool, providing crucial information about the cause of diarrhea in order to tailor appropriate treatment
---
Blood tests
Can reveal systemic issues and help evaluate organ function, aiding in the diagnosis of underlying conditions contributing to diarrhea (such as a complete blood count (CBC) and serum biochemistry)
---
X-rays
Useful for detecting abnormalities in the gastrointestinal tract, such as obstructions, foreign bodies or other structural issues that may be causing diarrhea in dogs and cats
---
Ultrasound
Allows for a more detailed examination of the abdominal organs, helping to identify issues like intestinal thickening, tumors or fluid accumulation that may be associated with diarrhea
---
Allergy testing
Helps identify potential allergens that could be triggering gastrointestinal issues or contributing to chronic diarrhea in pets, guiding the development of a targeted treatment plan
---
You may also be asked questions pertaining to your pet's medical and dietary history so your vet can get a better understanding of possible causes. Be sure to provide as much relevant information as you can to help your vet reach the most accurate diagnosis.
---
SaveWay's Flexible Digestion Treatments
The good news is that many of these conditions are treatable. With SaveWay, options range from mini tablets to treats, to transdermal gels and much more — many offered in a variety of flavors.

Explore our digestive and diarrhea veterinary medicine treatments today:
Gallbladder/Liver Issues

Ursodiol
Dissolves and/or prevents small gallstones that can't be removed with surgery.
Administration Options
Liquid

•

Capsules

•

Mini-Tablets

•

Treats

•
---
SAM-E/Milk Thistle
Treats a variety of liver conditions, diseases and toxicities.
Administration Options
Liquid

•

Capsules

•

Treats

•
---
Digestion Probiotics

Acidophilus
Helps maintain intestinal health by balancing good and bad intestinal bacteria.
Administration Options
---
Azodyl
Probiotic supplement used to support kidney health in pets with kidney disease.
Administration Options
---
Visbiome
Supports normal inflammatory responses in the gastrointestinal tract (GI tract) and helps normalize gut health.
Administration Options
---
Loss of Appetite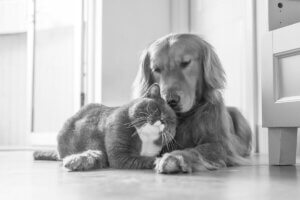 Mirtazapine
An appetite stimulant that treats nausea, vomiting and appetite loss.
Administration Options
Liquid

•

Capsules

•

Mini-Tablets

•

Treats

•

Transdermal Gel

•
---
Entyce
An appetite stimulant that contains capromorelin — a type of ghrelin receptor agonist medication.
Administration Options
---
IBS (Irritable Bowel Syndrome)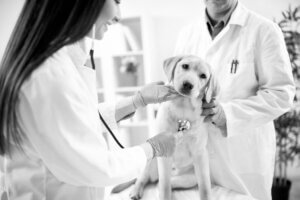 Budesonide
Treats inflammatory bowel disease (IBD) and irritable bowel syndrome (IBS), and is a good alternative for steroids like prednisolone.
Administration Options
Liquid

•

Capsules

•

Mini-Tablets

•

Tablets

•

Treats

•
---
Prednisolone
Treats inflammation, allergies, autoimmune diseases, and other specific forms of disease.
Administration Options
Liquid

•

Capsules

•

Mini-Tablets

•

Tablets

•

Treats

•

Transdermal Gel

•
---
Sucralfate
Treats and prevents all types of ulcers, including stomach, duodenal, colonic, esophageal, intestinal and oral.
Administration Options
Liquid

•

Capsules

•

Tablets

•

Powder

•
---
Nausea/Vomiting/Reflux

Maropitant
Treats vomiting and motion sickness.
Administration Options
Liquid

•

Capsules

•

Treats

•

Transdermal Gel

•
---
Ondansetron
An antiemetic used to treat severe nausea and vomiting.
Administration Options
Liquid

•

Transdermal Gel

•

Injectables

•
---
Omeprazole
Treats ulcers in the stomach and/or intestines.
Administration Options
Liquid

•

Capsules

•

Mini-Tablets

•

Treats

•
---
Metoclopramide
Used to stimulate the stomach and upper small intestinal movement to prevent esophageal reflux.
Administration Options
Liquid

•

Capsules

•

Mini-Tablets

•

Injectables

•
---
Constipation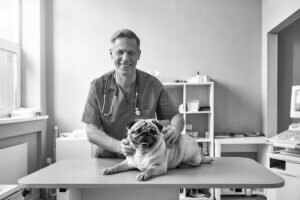 Cholestyramine
Treats bile acid malabsorption associated with chronic diarrhea.
Administration Options
Topical preparations

•

Powder

•
---
Cisapride
A medication used to enhance the movement of the gastrointestinal (GI) system to treat conditions such as stasis, reflux and constipation/megacolon.
Administration Options
Liquid

•

Capsules

•

Mini-Tablets

•

Treats

•

Transdermal Gel

•
---
Lactulose
A non-digestible synthetic sugar that acts as a stool softener to treat chronic constipation.
Administration Options
---
Frequently Asked Questions
What is compounding and why is it beneficial over medication that's commercially available?

Commercially available medications are often limited in the dosages, flavors and forms offered. That can be a problem for animals that get anxious when having to get an injection, that gag or vomit up pills or that lick up their topical medication in seconds.

That's why caretakers need options. Veterinary compounding is the process of combining, mixing or altering ingredients to create a custom medication that's tailored to meet the needs of an individual animal. Whether an animal requires a specific dosage, form (oral, topical, injectable, etc.) or ingredient that isn't commercially available, compounding is a way to help ensure treatment can be administered easily and effectively every time.

What animals do you serve?

Our animal patient population includes:

Aquarium animals
Birds
Cats
Dogs
Exotics
Ferrets
Guinea pigs
Horses
Rabbits
Rodents
Snakes
Zoo animals

As a veterinarian, how can SaveWay help my practice better serve our patients' pets?

When you work with SaveWay, you're able to offer your patients customized options for administering medications that they often can't easily get elsewhere. Whether they prefer pills, liquid or something different, we've got you covered.

How many different dosage forms does SaveWay offer and what are they?

We offer 11 dosage forms, they include:

Liquids
Capsules
Mini tablets
Tablets
Treats
Transdermal gels
Suppositories
Topicals
Injectables
Ophthalmics
Otic Solutions

Can SaveWay ship directly to a pet owner's home?

Yes! We ship within 24 – 48 hours from the time a prescription is received. Plus, we offer auto-refills, so pet owners never have to worry about running out of their pets' medication.

Why should I work with SaveWay over other pharmacies?

Veterinary compounding gives you the necessary tools to provide pets with what they need for better long-term health. SaveWay is the only 503A compounding pharmacy in Delaware that prepares compounded sterile preparations, and we are licensed in multiple states. We consistently go the extra mile to maintain our Sterile Certification and our high standards have helped us be able to provide unique care for many types of animals for the past 20+ years and counting.

How can I get started with SaveWay?

If you're a veterinary practice, you can get started with SaveWay Compounding Pharmacy by contacting us for more information.

If you're a pet owner, you or your veterinarian can request a consultation and we'll work with you both to identify which compounded medication might be right for your animal.

What You Can Feed a Dog or Cat with Diarrhea?

When your dog or cat is experiencing diarrhea, it's important to pay attention to the food you're giving them. You want to provide the right nutrition without making the issue worse. Some options for safe foods include:

Bland food (white rice and boiled lean meat)

Pumpkin

Boiled potatoes

Probiotics

There are some cases where your veterinary professional may recommend fasting your pet for 12 to 24 hours. Once your dog or cat is feeling better, it's important to gradually transition them back to their regular diet over a few days to make sure you don't trigger their diarrhea again. And always be sure to provide easy, consistent access to clean water so they don't end up dehydrated.

How Do You Prevent Diarrhea in Dogs and Cats?

To prevent diarrhea in your dog or cat, you'll want to take proactive measures to maintain their well-being, including:

Balanced diet and hydration

Regular exercise

Parasite prevention

Up-to-date vaccinations

Minimal stress

Regular vet visits and dental care
Testimonials
Contact Us
When you need highly customized veterinary medications — especially for digestive and diarrhea issues — let SaveWay be your go-to resource. Get started by contacting us today.
"*" indicates required fields